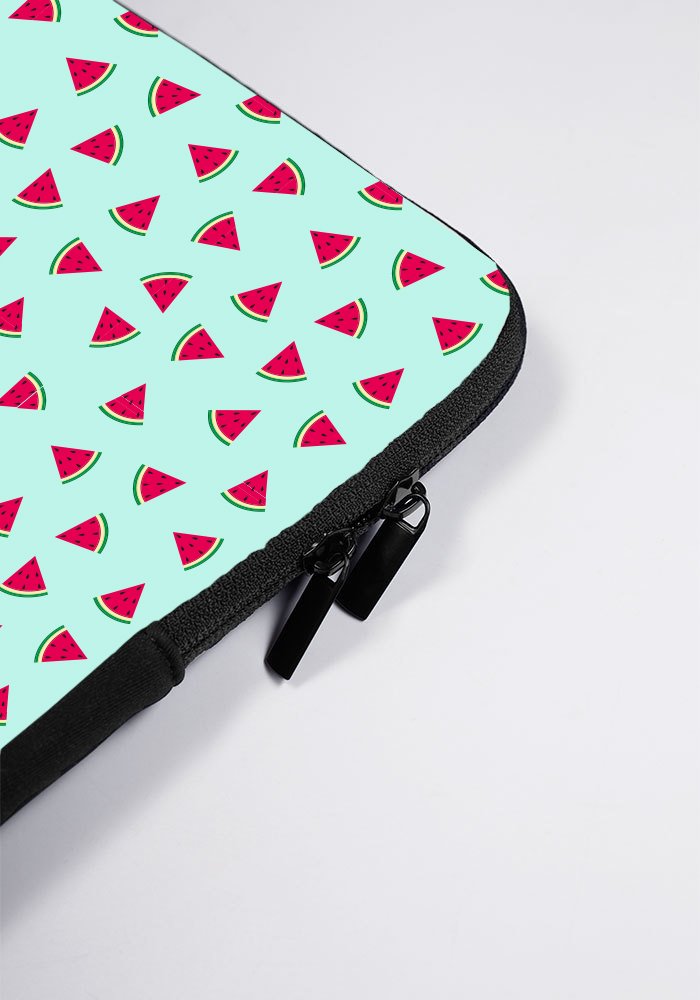 Pattern and Product design
///////////
for
Personal Projekt Onlineshop Produkt
allisbird-store.de
project
Pattern Design and Produkt Design
für ein Laptop Sleeve zum Verkauf auf
meinem Onlineshop allisbird-store.de
work
Illustration Melone
Creating Pattern Design
Pre- and Post Produktion
Sales und Marketing

Mission
Mit diesem Produkt wollte ich meine Fähigkeiten für Pattern Design in Illustrator schärfen und meine Skills in diesem Grafikprogramm stärken. Obendrein möchte ich mehr Freude durch meine Produktgestaltung in die Welt bringen.
challenges
In diesem Projekt war meine Challenge ein Pattern zu gestalten was in seinem gesamtgestalterischen Bild dennoch harmonisch wird, obwohl die Melonen durch ihre Dreiecksform eher scharfkantig wirken. Es durfte nicht "too cute" und zu überladen wirken – ich denke, dass ist mir gelungen.
get it here
///////////
produkt
design to
fall in
love with!
das ja voll mein Ding, mir Muster für meinen kleinen Shop allisbird-store.de einfallen zu lassen, die Freude bringen und Spaß machen. Als Designerin umgebe ich mich gern mit schönen Dingen und zaubere illustrative Muster auf jede Art von Produkt! Durch meine Expertise in der Druckvorstufe sind da deinen Wünschen keine Grenzen gesetzt – jetzt liegt es an dir, ob du mit mir den Step zu deinem einzigartigen Produkt gehen möchtest! You know what to do next! Hit the button and contact me!